FaceTite – Scarless Face Contouring and Skin Tightening in San Diego
Dr. Kearney is proud to offer patients FaceTite by Inmode which is an advanced contouring and skin tightening system that gives surgical results without the scars. It's a wonderful option for individuals who are looking for an improvement in facial and neck laxity but want to avoid the incisions and downtime associated with traditional face and neck surgery. As patient interest in non-surgical solutions rises, FaceTite allows Dr. Kearney to offer another treatment option that can help patients achieve a more youthful appearance without having to undergo traditional surgery.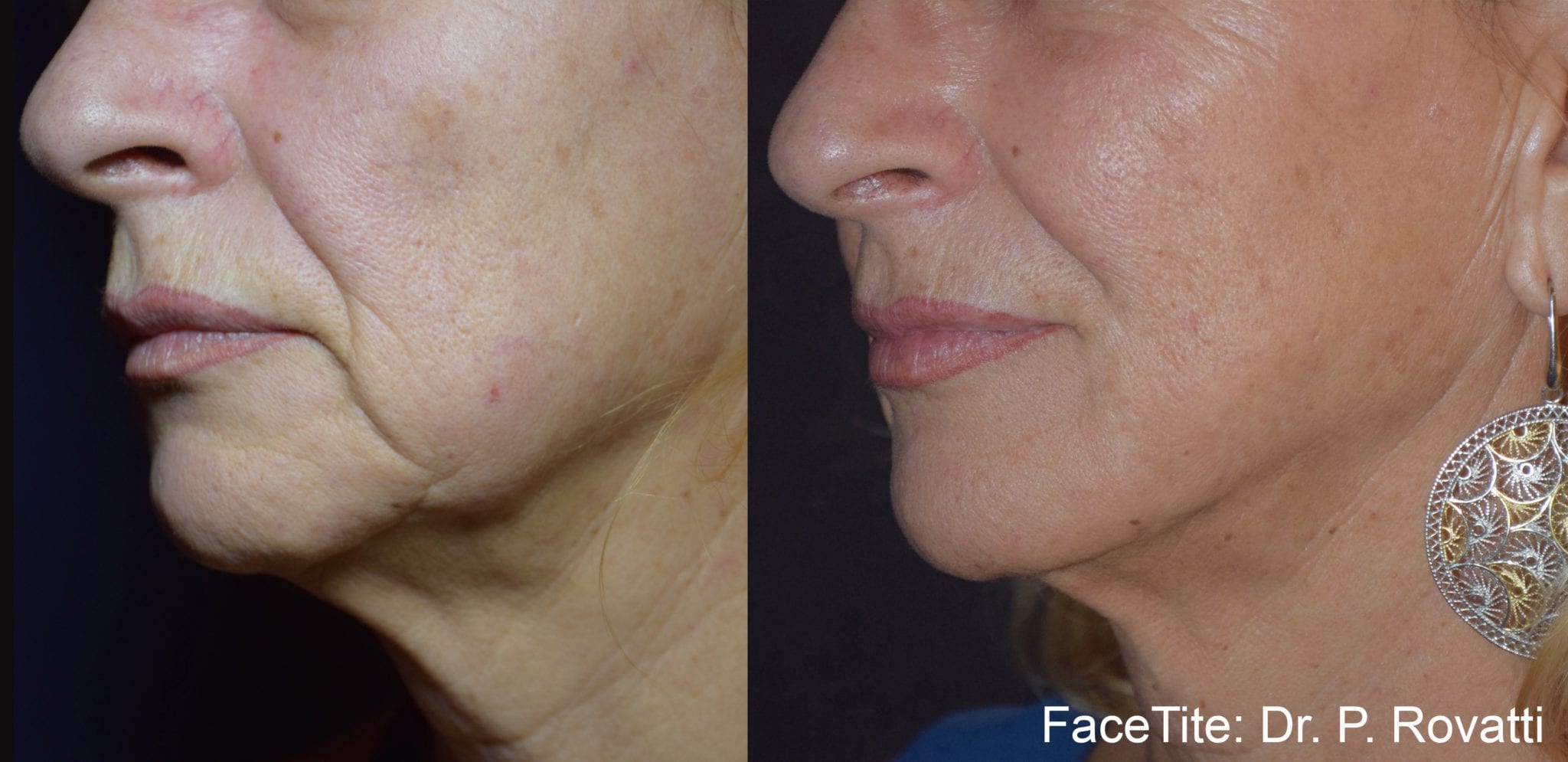 FaceTite uses RFAL (Radio-Frequency Assisted Lipolysis) technology to deliver highly controlled radiofrequency energy that causes skin and subcutaneous tissue to contract. After administering a local anesthetic, Dr. Kearney inserts a small cannula beneath the skin with an external electrode placed on the skin's surface. This highly-controlled thermal field works by delivering rapid and uniform heating which simultaneously liquefies the fat under the skin and "shrink wraps" the tissue. System safeguards regulate skin temperature to ensure patient safety.
FaceTite Benefits:
Mini Facelift results
Minimal downtime, bruising and pain
Outpatient procedure under local anesthesia
Surface skin contraction of up to 47%
No incisions
FaceTite can be used on areas of the face and neck with saggy skin including the jowl line, a double chin, and other areas with deep lines and loose skin. An improvement can be seen soon after treatment with the most noticeable results appearing in 3-6 months and skin contraction can continue for up to a year. FaceTite can also be used for patients who don't necessarily have excess fat but just want an improvement in skin laxity.
The FaceTite procedure must be performed by a skilled physician and Dr. Kearney is one of the very first Plastic Surgeons in San Diego to offer FaceTite. The machine is ONLY available to Board Certified Plastic Surgeons. For more information about Board Certification click here.
Request a consultation for more information on FaceTite in San Diego and La Jolla.